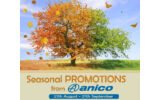 This summer and autumn Yaesu continues the popular Cashback program. Till 30th of October, you can claim back cashback for the following products: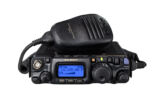 The new 
Yaesu FT-818ND amateur mobile transceiver
 incorporates all the many basic and attractive features of the ever-popular Yaesu FT-817ND while providing upgrades desired by many existing owners. The Yaesu FT-818ND provides 6W of solid output power with an external DC power source. The supplied Ni-MH battery pack (SBR-32MH) has been upgraded to now provide larger battery capacity - 9.6v/ 1900mAh. The recent launch of several new satellites is a certain indicator that the large global community of satellite enthusiast are going to be very delighted to learn that the FT-818 includes a Built-in TCXO-9 oscillator that gives the 
Yaesu FT-818ND amateur mobile transceiver
 fantastic frequency stability (±0.5ppm).
This year Yaesu continues the popular Cashback program. Till 15th of May, you can claim back cashback for the following products: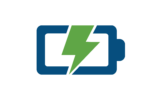 To a large extent, the performance and longevity of rechargeable batteries depends on the quality of the chargers. Battery chargers are commonly given low priority, especially on consumer products. Choosing a quality charger makes sense. This is especially true when considering the high cost of battery replacements and the frustration that poorly performing batteries create. In most cases, the extra money invested is returned because the batteries last longer and perform more efficiently.
YAESU will ship the DR-2X repeaters in the beginning of October. Considering shipping by sea, we expect the first pieces in the first part of December. Please pay attention that the existing radios should be compatible with the System Fusion II, and capable of the new features of Digital Group ID and Digital Personal ID. All software should be updated, these are downloadable from the YAESU website. YAESU will ship the new radios with the new software, and they will carry the SYSTEM FUSION II COMPATIBLE sticker.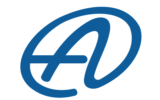 A nyár kellős közepén járunk és többnyire mindnyájan a hamarosan bekövetkező nyaralásra, pihenésre gondolunk. Mi az Aniconál egészen biztosan, hiszen az idén egyszerre veszi ki a 10 napos szabadságát a híradástechnikai üzletág július 21-től augusztus 1-ig. Ezidő alatt bezárjuk az ajtót és sem telefonon sem emailben nem leszünk elérhetőek. Ha valaki mégis ezidő alatt próbál minket keresni attól türelmet kérünk. Augusztus elsejétől kezdjük el sorrendben feldolgozni a beérkezett webáruházas megrendeléseket és egyéb emaileket. Emiatt augusztus elején lehet némi csúszás a kiszállításokban.
Yaesu continues to support their radio amateur customers with the well-known cash back system. The latest campaign has been announced, and includes the follwoing radios:

Stiati ca statiile meteo devin din ce in ce mai populare in tara noastra?
Informatii precise despre starea vremii precum si statistici ale vremii din zilele ce au trecut.
Statiile meteo wireless beneficiaza de display LCD color sau monocolor,  cu multi senzori si diferite conexiuni Wi-Fi.
Cea mai importanta functie este alarma, senzorii avertizeaza imediat cum au loc schimbari radicale ale vremii. Desi nu sunt produse dedicate in mod special radioamatorilor, aceste statii meteo se gasesc in oferta Anico. Momentan exista 4 tipuri de statii meteo pe stoc cu diferite functii pe care speram sa le gasiti utile.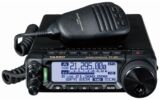 Puteti descarca urmatoarele softuri pentru upgrade aferente statiilor Yaesu FT-991, FT-991A, FT-891: